Taman Negara Rainforest is one of the oldest rainforests in the world. It has been around for 130 million years, which means the forest, once upon a time, used to accommodate dinosaurs. Spanning over a 4343 sq. km, Taman Negara is one of Malaysia's premier and the most popular tourist destinations.
According to the Department of Wildlife and National Parks, the tropical rainforest attracts between 80,000 and 100,000 tourists each year (http://www.themalaysiantimes.com.my/taman-negara-on-the-comeback-trail/ ). 
It is popular for its vast offering of ecological and geographical attractions. This mostly includes wildlife spotting and extraordinary walking trails. You can do various things, such as canopy walks, jungle trekking, canoeing, etc.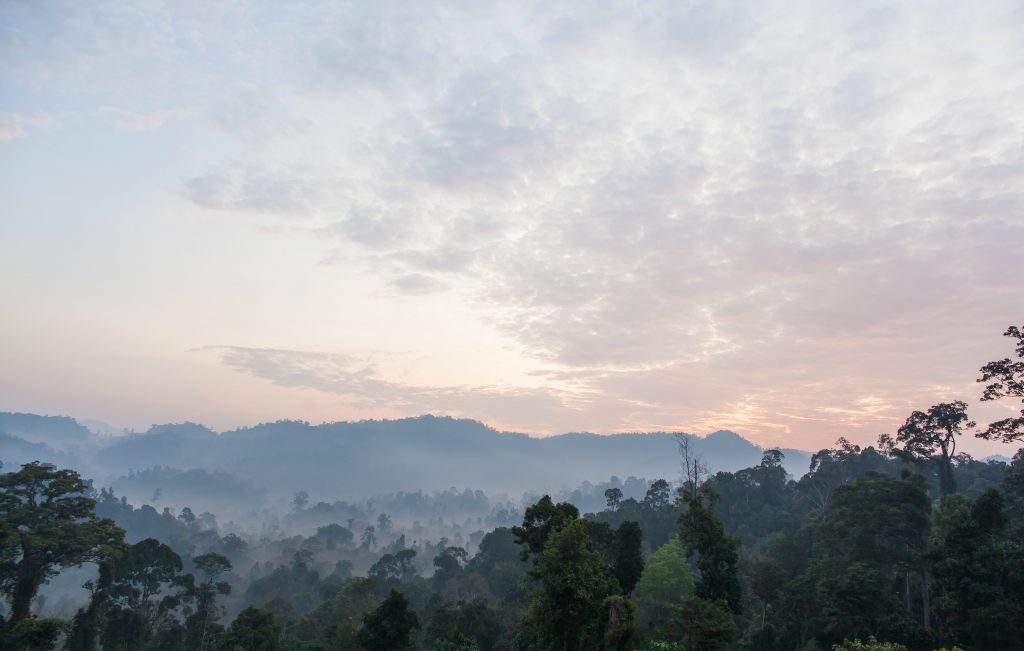 About Taman Negara Rainforest: The Oldest Deciduous Rainforest in the World
Taman Negara Rainforest is a part of Taman Negara National Park, in Peninsular Malaysia. It is a famous ecological tourism destination in the world, and the closest city is Kuala Tembeling in Jerantut District in Pahang.
How to Reach
The Taman Negara National Park, the national park where the rainforest is situated, spans across Pahang, Kelantan and Terengganu States. Thus, you can get to the rainforest through various trials, but people prefer entering it through the southern Kuala Tahan entrance.
You see, it is not only about which way you use to visit the rainforest, but also about which direction you start your expedition. The Kuala Tahan entrance tends to offer better trails and mesmerizing forest views including wildlife.
Transportation to Reach to Taman Negara Rainforest
The first thing to remember is that a visit to Taman Negara Rainforest lasts more than a day. In most cases, you can expect a six to eight hours journey from Kuala Lumpur. After that, you can anticipate staying in the forest for at least one night. 
Anyway, there is nothing to worry about, because accommodation is not difficult. Furthermore, many tourists also prefer night time expedition, which might actually be more fun than in the day.
Forms of Transportation
You do have multiple options for transportation, even if some of them are not direct from Kuala Lumpur. Anyway, all of them are easily accessible and of course, fun.
You can get to Taman Negara National Park (rainforest) through bus, train, and longboat. In most cases, you will end up getting on and off these transportations depending on your starting position and the experience you want to have.
Bus
You can get express buses from Kuala Lumpur to Jerantut. They depart from the Titiwangsa's Perkeliling Bus Terminal.
After reaching the Jerantut bus terminal, you can directly take a bus to the Kuhan Tahan village. By the way, the ride lasts for about one and a half-hour. On the other hand, you can opt for a bus to the Kuala Tembeling port and sail the ferry to Kuala Tahan.
Point to Remember: Every city doesn't have a direct bus connection to Jerantut. If you are confused once in Malaysia, you can either ask your hotel or your travel agency, and they can help you with the directions to the closest place from where you can get a bus.
Train
The express rail and the KTM from Kuala Lumpur have a stop in Jerantut. After reaching Jerantut, you do the same thing that you would do on a bus; either find the bus terminal and hop on a bus to Kuhana Tahan village or take a bus to Kuala Tembeling and then ride a ferry.
The nearest bus terminal to the Jerantut train station is the Terminal Sentral Jerantut, which is just a kilometer away. It is about four to five minutes in a taxi.
Well, to get to the Jerantut train station, you can get a KTM train from any station in the JB Sentral – Tumpat – JB Segamat route.
Ferry
Often called the 'longboat,' it is more of a creaky wooden boat that steadily carries you on the Tahan river as you treat your eyes with amazing sceneries with water buffaloes, long-tailed macaques, and the tropical Malaysian backdrop.
Also, as we said twice before, the boat ride stats from Kuala Tembeling ferry port, which is about a 30-minute bus (18 kilometers) ride from Jerantut.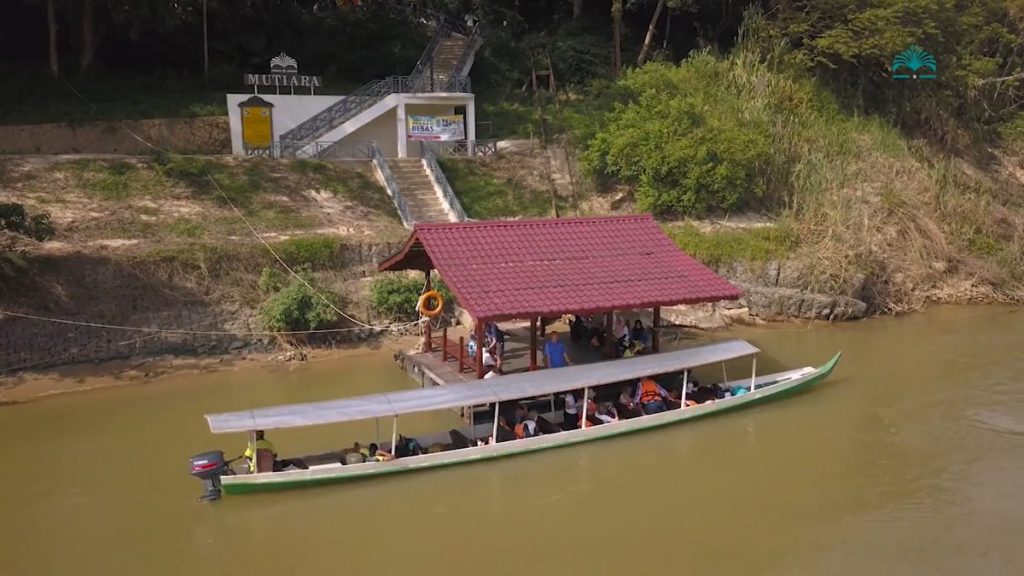 Some tips and important Information while taking a Transportation to Taman Negara Rainforest
If you are short on time, you can take a bus to Kuhan Tahang village. Take the ferry the way back, as this will ensure you will spend most of the time on Taman Negara.

Keep in mind the weather- the ferry might not be available in winter or on times when there isn't a lot of rainfall.

Some travel companies provide packages to Taman Negara Rainforest. They will take care of everything including transportation and accommodation, with you having to pay them a fixed price. This is the best option for you if you are looking forward to a hassle-free journey.
Where to Stay in Taman Negara Rainforest?
Being an evergreen tourist destination, there are plenty of options for backpackers and travelers for accommodation.
You will find various hostels, guest houses, and air-conditioned hotel rooms in Jerantut town and Kuala Tahan village. Of course, there is one for every kind of budget.
The most popular and maybe the most luxurious place to stay would be at Mutiara Resort in the village. Anyway, you need to book a room in advance here. In other cases, too, we recommend you choose your accommodation and contact them before arriving.
Well, even if you can get rooms only after searching after arriving, this could be difficult during public holidays and such. And we all know, being a hundred percent sure makes a tour more fun.
What to Take With You?
 The high season in Taman Negara Rainforest is July to September. The rainforest is the wettest between November and January.
Well, Taman Negara is hot and wet most of the time, so you should take waterproof light clothes. Add on this your best pair of waterproof and comfortable hiking shoes. Ointment against mosquitoes is a must and a sunscreen lotion will make the trip easier on your skin. You should wear long sleeves covering almost all parts of your body.
Also, serpents say hello! Try your best not to disturb their day to day lives and learn precautions.
One thing to remember is that both Jerantut and Kuhan Tahan are conservative places. Finding alcohol won't be easy and it is highly advisable that you don't wear 'revealing' clothes. This also applies to swimsuits; buy ones that cover most of your body.
Flora and Fauna in Taman Negara Rainforest
With the favorable climate and the ecosystem, hundreds of thousands of plants and animals have made a home in the Taman Negara Rainforest. You will find animals, plants, birds, fishes, and insects of all sorts.
Animals
There are more than 200 species of mammals in the rainforest. They include Tiger, Elephant, Sumatran Rhinos, Gaur (Indian Bison), Water Buffalo, Malaysian Tapir, leopards, sun bear, Macaques, and many more. Of course, the rarity of sight depends on these animals' biological behavior and habitat. For example, tigers prefer living in deep forests and camouflaging themselves and thus, many won't see them.
 Don't forget snakes- there are about 100 types of serpents here.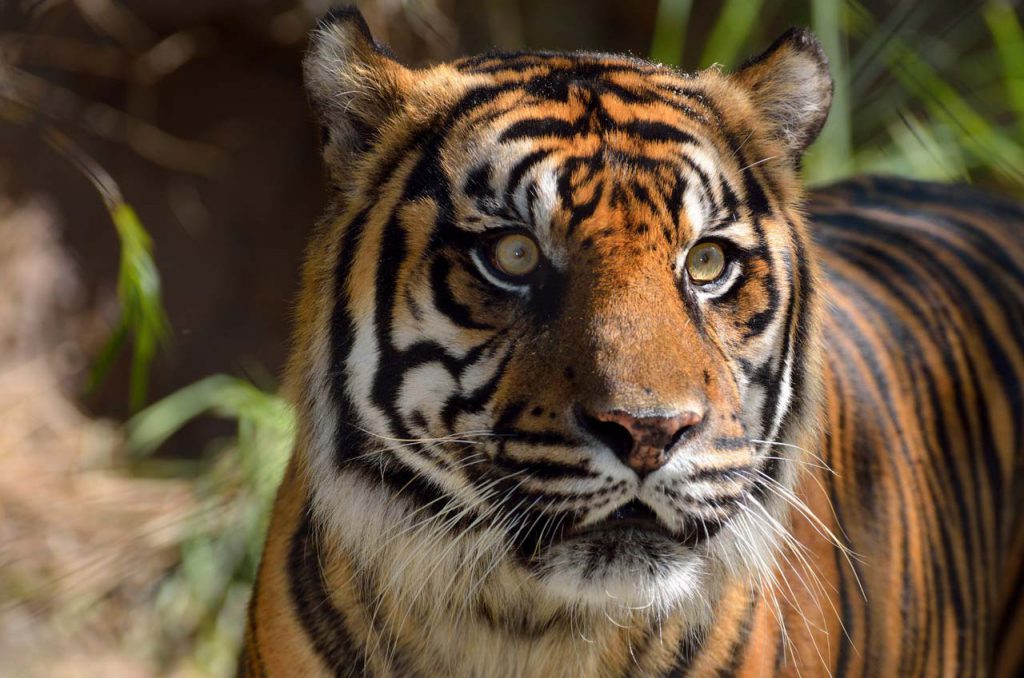 Birds
There are about 479 species of birds in the Taman Negara rainforest. While some of them are seen pretty much everywhere on the trip, some will take a lot of time and luck to discover. Some popular birds are the Hornbill, Woodpecker, Putta, Malaysian Peacock, Malaysian Rail-babbler, Malaysian Blue Flycatcher, Gould's Frogmouth, Large Frogmouth, etc.
Insects
There are about 150,000 species of insects in Taman Negara National Park. This includes leeches and mosquitoes too, so you need to bring an insect repellant, as said before. Others include around a thousand species of butterflies. Some insects here are species of ants, arctiid moth, assassin bug, common clubtail dragonflies, etc.
Plants
There are at least 280 tree species per hectare in Taman Negara national park. The most common tree is the Tualang tree and other species are Merbay, Meranti Tembaga, Damar Hitam Siput, etc. To be honest, most people are interested in the fauna than the flora, anyway, with the flowers (including the rafflesia) and trees, the place has more than enough to intrigue ones who are here for the latter.
Want to be a little more fascinated about the trees? Put this on your mind- some trunks of dead trees in the region could actually be millions of years old.
Things to Check out at Taman Negara Rainforest
You can do various things on the Taman Negara Rainforest. We list some of the popular activities:
Rainforest trekking expeditions
The rainforest is a paradise for trekkers. A popular expedition includes the Guatelinga (Ear Cave) travel, which is a 30 minutes' walk away from the riverbank if the Pengkalan Gua. The length of the cave itself is only 80 meters, but there are narrow ends and some difficult stretches. Anyway, most travelers can complete it without any difficulty.
Others include the longest canopy walkway in the world (500 meters consisting of 10 bridge sections), Teresek hill climb, Lubuk Simpon, among others.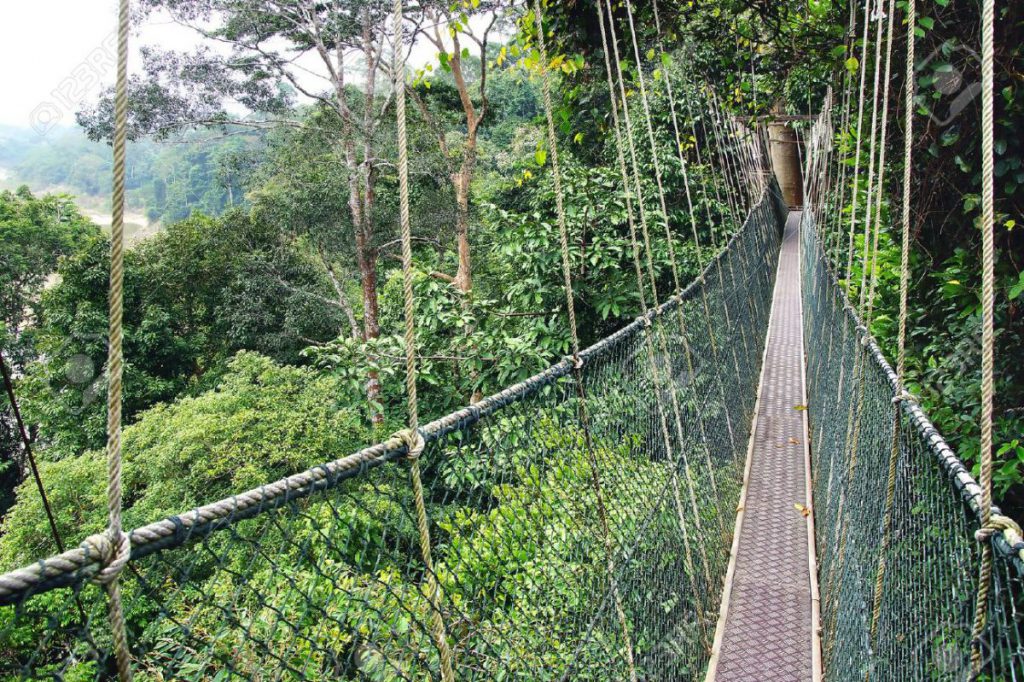 Final words
The incredible Teman Negara rainforest has always been the home to thousands of species of nature. To say at the least, it is one of the places that nature romantics must visit once in their lives.
You have a lot of things to do and see, and at the same time, traveling to the place has been made very convenient, which has made it one of the most popular ecological tourist destinations in the world. If you decide to visit the rainforest, coming back from it, you will have a lot of unique experiences to share and precious memories to cherish.