Mutiara Taman Negara is a resort located in the Taman Negara Pahang National Park in Malaysia.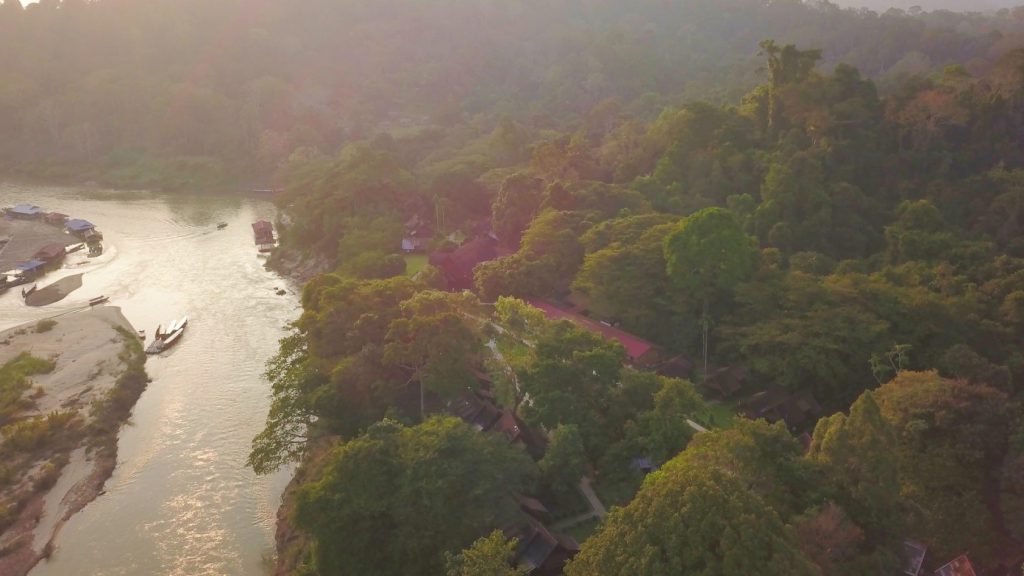 The resort offers a range of accommodations, including chalets and bungalows, and provides various activities that allow guests to experience the rainforest, such as jungle trekking, river cruises, and night safaris.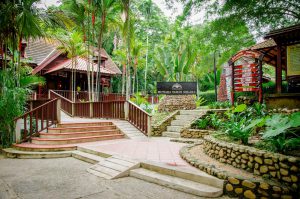 The resort is committed to sustainable tourism practices and works closely with local communities to promote responsible tourism that supports the conservation of the park's natural resources. Mutiara Taman Negara also offers guided tours led by knowledgeable nature guides, who provide information about the flora and fauna of Taman Negara and share insights into the local culture.
In terms of accommodations, Mutiara Taman Negara offers several room types to suit different preferences and budgets. The resort's standard rooms are equipped with basic amenities, while the chalets and bungalows offer more spacious and comfortable accommodations with additional amenities such as air conditioning and en-suite bathrooms.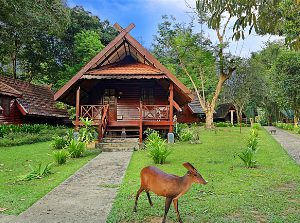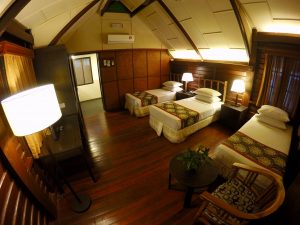 Mutiara Taman Negara has a restaurant that serves a range of local and international cuisine, as well as a bar that offers a selection of alcoholic and non-alcoholic beverages. The resort also has a souvenir shop that sells a range of handicrafts and souvenirs made by local artisans.
Overall, Mutiara Taman Negara offers a unique and immersive experience of the rainforest, and is a great option for nature lovers, adventure seekers, and anyone looking for a peaceful retreat in a beautiful natural setting.
The resort offers several packages that include accommodations, meals, and activities, such as jungle trekking, night safaris, and river cruises. These packages are designed to provide guests with a complete rainforest experience while also promoting responsible tourism practices.
The resort's location within Taman Negara National Park means that guests can easily access the park's various attractions, such as the Canopy Walkway, the Kelah Sanctuary, and various hiking trails.
Mutiara Taman Negara also offers meeting and conference facilities for corporate events and functions, with a range of audio-visual equipment and catering options available.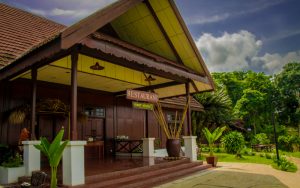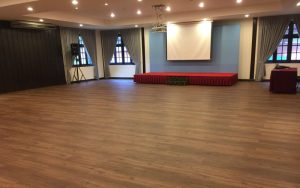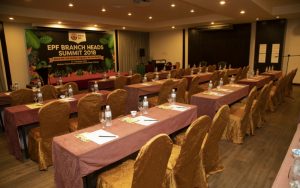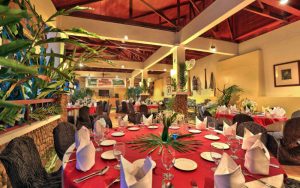 Mutiara Taman Negara is easily accessible from Kuala Lumpur and other major cities in Malaysia. Guests can reach the resort by road or by a three-hour boat ride from Kuala Tembeling Jetty.
The resort has won several awards for its commitment to sustainable tourism, including the ASEAN Green Hotel Award, the Malaysia Tourism Award for Best Nature and Ecotourism Accommodation, and the TripAdvisor Certificate of Excellence.
Mutiara Taman Negara is staffed by friendly and knowledgeable personnel who are passionate about promoting the beauty and conservation of Taman Negara National Park.
The resort offers a range of dining options, including a buffet breakfast and an a la carte menu for lunch and dinner. The menu features a variety of Malaysian and international dishes, with an emphasis on fresh and locally sourced ingredients.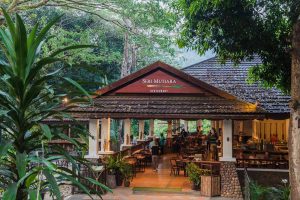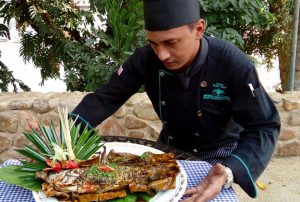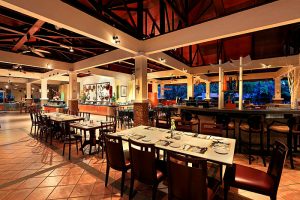 Mutiara Taman Negara also offers private tours and customized itineraries for guests who want a more personalized rainforest experience. These tours can be tailored to specific interests, such as birdwatching, photography, or cultural immersion.
The resort's accommodations are designed to blend in with the surrounding rainforest environment, with wooden structures and thatched roofs that reflect traditional Malay architecture.
Mutiara Taman Negara is situated on the banks of the Tembeling River, which offers guests the opportunity to go fishing or swimming, or simply enjoy the peaceful river scenery.
The resort has a range of amenities and services, including laundry services, 24-hour front desk assistance, and airport transfers upon request.
Guests at Mutiara Taman Negara can learn about the local culture and way of life by visiting the nearby Orang Asli settlement. The Orang Asli are the indigenous people of Taman Negara, and guests can learn about their traditional customs, beliefs, and practices through guided tours and interactions with community members.
The resort is an ideal destination for eco-tourists and nature enthusiasts, with abundant wildlife, pristine rainforest, and a variety of outdoor activities that allow guests to experience the beauty and diversity of Taman Negara National Park.