Yes, Taman Negara is definitely worth visiting if you enjoy nature and adventure activities. Taman Negara is one of the oldest rainforests in the world, covering an area of approximately 4,343 square kilometers. It is home to diverse flora and fauna, including endangered species such as the Malayan tiger, Asian elephant, and clouded leopard.
Visitors can enjoy a range of activities in Taman Negara, including jungle trekking, wildlife watching, river rafting, fishing, and canopy walks. The canopy walk is one of the highlights of Taman Negara, offering visitors a bird's eye view of the rainforest. The walkway is suspended high above the forest floor and provides a unique opportunity to observe the diverse wildlife and plant species.
Overall, Taman Negara is a must-visit destination for nature lovers and adventure seekers. It offers a unique opportunity to explore a pristine rainforest ecosystem and experience the natural beauty of Malaysia.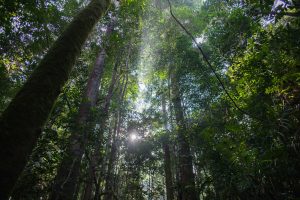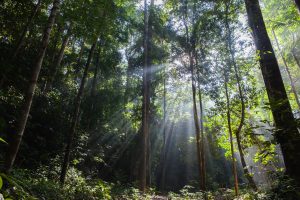 Taman Negara is located in the heart of Peninsular Malaysia and is easily accessible from Kuala Lumpur or other nearby cities. Visitors can choose from a range of accommodation options, including chalets, campsites, and resorts, depending on their budget and preferences.
Apart from the activities mentioned earlier, visitors to Taman Negara can also enjoy night safaris to observe nocturnal animals, visit local villages to learn about the traditional way of life of the indigenous people, and take part in guided tours to learn about the ecology and conservation of the rainforest.
If you're a fan of hiking, Taman Negara has several challenging trails that lead to stunning waterfalls and scenic viewpoints. The Bukit Teresek trail is one of the most popular trails and offers a panoramic view of the rainforest canopy.
In summary, Taman Negara is an ideal destination for anyone looking to experience the natural beauty and adventure of Malaysia. With a range of activities, accommodation options, and easy accessibility, it is a perfect choice for a weekend getaway or a longer holiday.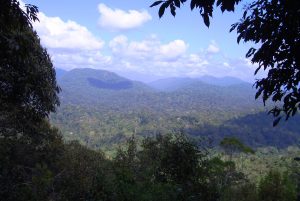 In addition to the activities and attractions within Taman Negara itself, the surrounding area offers even more opportunities for adventure and exploration. Visitors can take a boat ride down the Tembeling River, which runs through the heart of Taman Negara, and stop at several traditional villages along the way.
The nearby Gunung Tahan is the highest peak in Peninsular Malaysia and is a popular destination for experienced hikers looking for a challenge. The climb takes several days and offers breathtaking views of the surrounding rainforest.
For those interested in history and culture, the nearby town of Jerantut has several museums and historic buildings, including the Jerantut Museum, which showcases the local history and culture of the area.
Overall, Taman Negara and its surrounding area offer a wide range of activities and attractions for visitors of all ages and interests. Whether you're a nature lover, adventure seeker, or cultural enthusiast, Taman Negara is definitely worth visiting.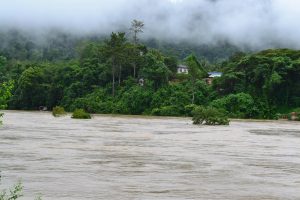 Another interesting activity to do in Taman Negara is the Night Walk, where visitors can explore the rainforest at night with a guide. This activity provides a unique opportunity to see nocturnal animals such as insects, frogs, and snakes, and to learn about the fascinating adaptations these animals have developed to survive in the dark.
For those interested in fishing, Taman Negara has several rivers that are home to a variety of fish species, including the famous Kelah fish. Visitors can join a guided fishing trip to learn about the local fishing techniques and enjoy a day out on the water.
If you're looking to relax and unwind, Taman Negara also has several natural hot springs in the surrounding area. The hot springs are believed to have therapeutic properties and are a popular destination for visitors looking to soothe their muscles and soak in the natural surroundings.
Overall, Taman Negara offers a unique and unforgettable experience for visitors looking to explore Malaysia's natural beauty and cultural heritage. With so many activities and attractions to choose from, there's something for everyone in this stunning rainforest paradise.